Welcome to St. Francis of Assisi Veterinary Medical Center
A San Antonio Animal Hospital,
Walk-ins are welcome, and with 4 doctors, waiting times are shorter!
Our Mission
We provide the highest level of appropriate medical care and empathy for our patients. We strive to take a leadership role in the delivery of veterinary medicine and surgery in our community by setting standards for excellence in our delivery of treatment and support.
"We get it RIGHT"
Respect, Integrity, Generosity, Honesty, Trust
Have you heard of canine influenza or H3N2?
There have been recent confirmed cases in 8 states and while not transferrable to humans, it is highly contagious to dogs. In some cases, dogs may not show symptoms but be carriers of the infection for up to 24 days. You can find information regarding Canine Influenza by clicking here, including symptoms and prevention tips. If you have any questions or concerns, please do not hesitate to give us a call and we would be happy to speak with you!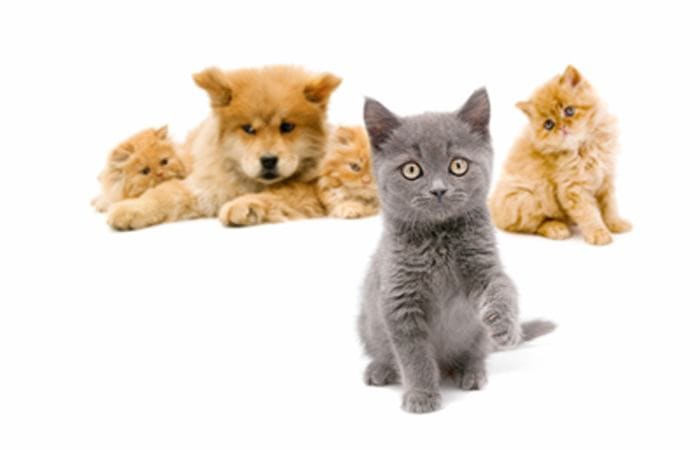 Our Services
Welcome to St. Francis of Assisi Veterinary Medical Center, a full-service facility providing professional health care for pets. We offer complete health care for your pet, including preventative medical treatment with routine checkups, spaying & neutering, examination and consultation as well as treatment, patient care, surgical services for injured and sick pets and pet boarding.
Our diagnostic services include X-ray, Ultrasound, EKG, both in clinic and outside laboratory testing, and cytology. We also offer services for the comfort and well-being of your pet, including bathing, dipping, nutritional counseling, general dentistry, and geriatric care for senior pets.
Looking to adopt a new furry family member? Look no further! Click here to find a pet that's right for you. Even better, all adopted pets are thoroughly examined, tested, vaccinated with all core vaccines, and spayed/neutered free of charge before they are taken home by their new parents.
Special Alert at St. Francis of Assisi Veterinary Medical Center
After the Canine Flu outbreak in Chicago and other large Cities across the US, such as New York, Atlanta, Houston, and Los Angeles (26 states currently in the last 8 months), Zoetis now has a vaccine for the new, highly contagious H3N2 strain of flu. Because of the nature of this new flu strain, St. Francis of Assisi will be requiring that all boarders be vaccinated against the H3N2. This will be in addition to the core vaccines currently required (Rabies, Bordetella, Distemper and H3N8). If you have a boarding reservation during the Christmas Holidays, please contact St. Francis of Assisi to schedule your appointment. Every dog requires an initial dose and a booster 3 weeks after to make the vaccination fully effective.