About St. Francis of Assisi Veterinary Medical Center
At St. Francis of Assisi Veterinary Medical Center, we look to the example of the Patron Saint of animals for the direction of our mission, and thus our goal, to provide our patients and their owners the highest level of care and empathy possible. We intend to take a leadership role in the delivery of Veterinary Medicine and Surgery in our community by offering the highest level of service and education available. You should not have to compromise when choosing treatment for your loved ones, including pets. We strive to provide you with the best quality care for your pet at an affordable cost because we don't believe it should have to be one or the other.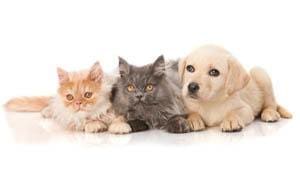 Careers
At St. Francis of Assisi Veterinary Medical Center, we are always glad to accept resumes from enthusiastic, hard-working, dependable, team oriented people who wish to join our team of veterinary health care professionals. Contact us to learn more today!
Due to increasing demands from our community, Saint Francis of Assisi is often in need of staff!
Opportunities may exist in the following areas:
Veterinary Technician
(experience required)
Receptionist
(experience required)
Kennel Assistant
(training provided)
To apply if positions are open, please print and complete an application and submit to our office by mail or in person.
If you are applying for a Technician or Receptionist position, please include a resume with your application.